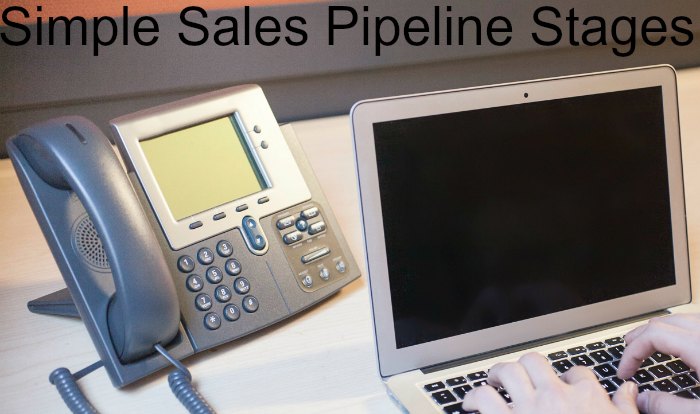 You've invested in a CRM to help manage your Sales. But now you're wondering how to use it effectively.
Setting up Deals or Pipeline Stages on a CRM
The Deals function on the Hubspot CRM is a fabulous way of keeping track of those individuals who look the most likely to become customers.
It helps you to push these ideal prospects down your sales funnel.
However, most sales teams treat these people as objects. Items that could make money. Their deal stages are sales-related and sales people have the mantra – Always Be Closing – at the forefront of their mind.
Their sales pipeline stages are things like:
Prospecting > Qualification > Proposal > Negotiation > Close > Won
However, the Hubspot Inbound Sales Process is quite different and goes as follows:
Identify – Connect – Explore – Advise – Customer Won/Lost
If you know how a purchase usually takes place rather than how a sale is made, you become customer-oriented. Then you can take the right actions, answer the right questions and say the right things to achieve your goal – business won!
Here's how I use these deal stages to manage my CRM.
Stage 1 – IDENTIFY
First, you need to work out your Ideal Buyer Profile. Which companies are most likely to need your product/service and have the budget to afford it. Make a list of these and store them in your CRM by creating a Company card for each one.
Then look at each Company and work out your Buyer Persona – which job role is most likely to recognise that theirCompany needs your product and be in a position to authorise its purchase.
Once you've identified a potential prospect, create a Contact card with all the available details – Name, Company, Email, Job Role, Company Size, Telephone, etc, etc.
In the left hand sidebar of your Contact, scroll down to the Deals section and click on the link to create a deal stage – add the name of the company and individual as the title.
Remember to complete the field which asks for the value of the deal. Hubspot uses this to help you prioritise which deals you should be working on – based on the potential value. However, be careful not to get into that monetary mindset. These are people!
Once you have filled in all the information that you have, add the deal stage card to the Identify column on your deals dashboard.
When you have 10-20 ideal buyers in your Identify column, go through these and decide which ones you will focus on first. It could be because you know them best or because the enquiry looks the most solid or some other reason.
Give yourself a target date by which time you want to have connected with them. Setting a date is the best way of keeping your process on track and yourself accountable. So decide when that should be and add it to the card.
Now, move your prioritised deal cards over to the Connect column.
Stage 2 – CONNECT
You make your attempts to connect with them. We will talk through ways to go about making a connection in a future blog post. Many sales people complain that it's too hard to get past the gatekeepers in 2017 and give up. But they don't even consider the amazing potential of using LinkedIn to get in front of those prospects.
Make notes on the Contact card about your various attempts to connect and any other useful information that may come in handy in the future – for example, if they've told me about an event like a birthday or holiday or mentioned a colleague who is has overall responsibility for making decisions about purchasing.
If you are unable to connect, you need to decide whether it is worth continuing to pursue the individual. If so, change the date to give yourself more time or move the card to another, new, column. Give it a suitable name – like backburner – to reflect how you might treat this individual in the future – stuff happens and situations change.
If you do succeed in connecting, you can move the card into the Explore column and add a new date to the card – your goal for when you want this conversation to have occurred.
Stage 3 – EXPLORE
This is where you find out whether this prospect really is ideal. It is an opportunity to explore how you can help them, not pitch to them or give your generic sales presentation. You don't know what the exact nature of their problem is yet so how can you be sure that your product or service is the solution? It's too soon and, in most cases, you won't get very far.
It's about doing the right thing with the right intention. The go to sales mantra should change to – Always be helping!
If it looks as if you can really help the prospect with his/her Company's problem AND s/he is interested in continuing the conversation with a view to you helping further, then you can move the prospect's card into the Advise column. Remember to give it a date for the next call or visit.
Offer some additional helpful content
In the meantime, you could send them marketing materials that expand on the problem they have and the possible solutions. According to a report by Demand Gen, 95% of buyers choose a vendor that 'provided me with content to navigate each stage of the buying process' and a Forrester study showed that 82% of buyers viewed at least 5 pieces of content from the winning vendor.
At Lollipop, our inbound marketing strategy means that we have lots of different pieces of content to answer the many questions of our prospects. During the Explore and Advise stages, it is easy to use these to inform and educate.
Our Sales CRM is linked to our Hubspot Marketing platform where we can see if any of our prospects have looked at the blog posts or downloaded the ebooks that we have sent them. We are able to look for patterns and then create additional deal stages based on this activity between Explore and Advise, if required.
The automatic recording of this activity can help us to build up a better picture of the type of information and education that it takes to help a prospect to make the decision to become a customer.
Stage 4 – ADVISE
Old school sales people will give the same presentation to everyone, repeating the same thing over and over. But this is your chance to advise prospects on the way your offering is uniquely positioned to address their situation based on the information that you have gathered in your previous calls. Working from the information gathered from previous calls, this is your chance to advise prospects on the way your offering is uniquely positioned to address their situation.
TIP: Use Personal Power! Put together a personalised presentation that connects their goals and challenges to your offering and shows exactly how they'll benefit with your service. Your job here is to help them to agree that they need to make a change and are ready for you to help them make that change.
Stage 5 – WIN OR LOSE
If the buyer agrees that you are the right choice, s/he will become a customer.
If s/he doesn't buy in completely, then you may need to explore some of their objections and advise other ways of moving forward. You may need to point them in the direction of additional articles on your website or other marketing materials that particularly address their questions. You may even need to call or visit again another time.
Later, when reviewing your process, it may be necessary to create some additional deal stages to reflect these interim activites.
Of course, you will need to create a deal stage for Deals Lost because you can't win 'em all!
Ta-da! And that's it, five deal stages set up! As mentioned, over time as you gain more insight, these five may morph into more
Is your website filling up your Sales Pipeline?
This is how I set out my basic pipeline stages in the dashboard but you should remember that some customers may not follow this process exactly. You may find that you have to create additional pipelines for different client types.
Our website is set up in a way that allows our ideal customers to find us and trust us enough to make contact. This really takes the pressure off that Prospecting/Identify column on the left hand side because it has a habit of filling up with cards on its own and automatically moving deals across to the Connect and Explore stages.